Crack your knuckles.Rotate your wrists inward, outward, and then fire off a few submissions to these journals looking to publish your exciting work. Submission deadlines are fast approaching so let those fingers rain down on the keyboard.
Journals Waiting for Your Poems
SLAB is seeking submissions for their CURRY Prize in Poetry. In the past, SLAB has published Pushcart Prize participant Zan Bockes, poet Joseph Bruchac, and Young Adult author Arleen Ruth Cohen. In fact, 2012 saw SLAB recognized as a recipient of the AWP National Director's Prize for Content.
First place: $600 and a limited edition hard-bound chapbook of the winner's poetry.
Runner up: $400
Judges: Amy Catanzano
All winners published in SLAB; all entries are considered for publication. The reading period is from August through December.  There's a $10 reading fee. To learn more visit slablitmag.com
Panels Calling for Your Questions
The Chicago Humanities Festival is hosting Professor Maria Tatar, the John L Loeb Professor of Folklore & Mythology and Germanic Languages and Literatures at Harvard University. Professor Tartar will be giving a public lecture entitled, "The Big Bad Wolf Reconsidered".
The lecture begins at 12:30 on Sunday, November 3, 2013 at the Chicago History Museum in the Rubloff Auditorium, 1601 North Clark Street, Chicago IL 60614.
Graduate students are encouraged to join the special graduate seminar from 1:00 to 3:00 p.m. with Professor Tartar.  The seminar's moderator will be CHF Artistic Director and Professor of Anthropology, History, and German at University of Illinois Matt Bunzl.
Interested students should submit a brief biography (150- 200 words), including area of research, and a question/topic they would like to discuss with Professor Tatar during the seminar to Gina Di Salvo at gina@chicagohumanities.org by October 4th. Selected applicants will be notified by October 11th.
Internships Hungering for Your Expertise
The Illinois State Legislature is looking to hire graduate interns for a variety of positions. Interns work as legislative staff with either the partisan staffs of the Illinois General Assembly or the Legislative Research Unit and earn 8 graduate political science credits in addition to a $2,026 stipend.
Applicants with a minimum 3.0 GPA are preferred for partisan internships and required by the Legislative Research Unit (LRU).
The deadline for receipt of application is March 1, 2014.
Internships start August 16, 2014 and end June 30, 2015.
Apply and help the people in Springfield govern this great state of ours. We'll all be counting on you to be the voice of reason in that house of madness.
Lectures Clamoring for Your Attention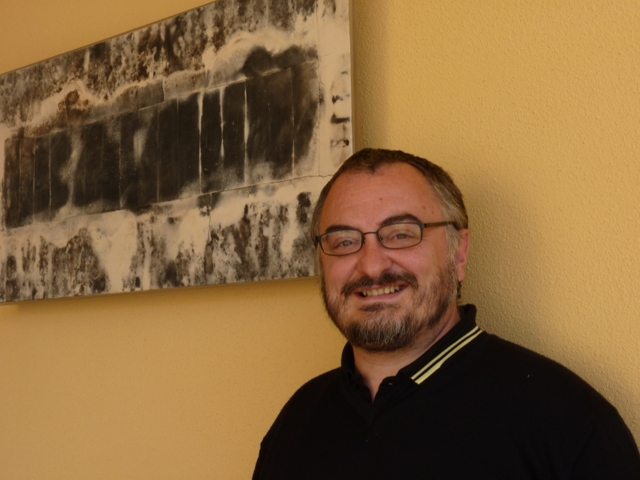 Andrea Moro, Professor of Linguistics at the Institute for Advanced Study IUSS Pavia and Director of the Research Center for Neurocognition and Theoretical Syntax comes to Chicago to present his lecture, "The Boundaries of Babel. Reflections on Brain and Grammars".
Here is Professor Moro on the topic:
"One of the major discoveries of modern linguistics is that languages cannot vary unboundedly: every grammar must meet some universal principles which generate an enormous but not infinite number of combinations in a modular way.  The system is so complex that this underlying uniformity has escaped the attention of scholars for centuries.  Only formal grammars have been able to arrive at this discovery in the last fifty years of research.  A crucial question that naturally arises from this state of affairs is whether the limit of variation among grammars is accidental, cultural and conventional or biologically driven.  Recent methodologies that allow us to explore the functioning of the brain in vivo have allowed us to approach this question in a new way.  By testing the brain activity during the acquisition of artificial languages which violate the universal principles of grammar it has been possible to provide strong evidence in favour of a biological perspective to the mystery of the absence of entire classes of conceivable grammars."
For more details on this thrilling lecture or to RSVP, kindly click here. The lecture will be held on Monday, October 14th at 6:00 PM at the Italian Cultural Institute, 500 N Michigan Avenue, Suite 1450.